Holley's Ford Festival is A Celebration of Anything and Everything Powered By A Ford Engine!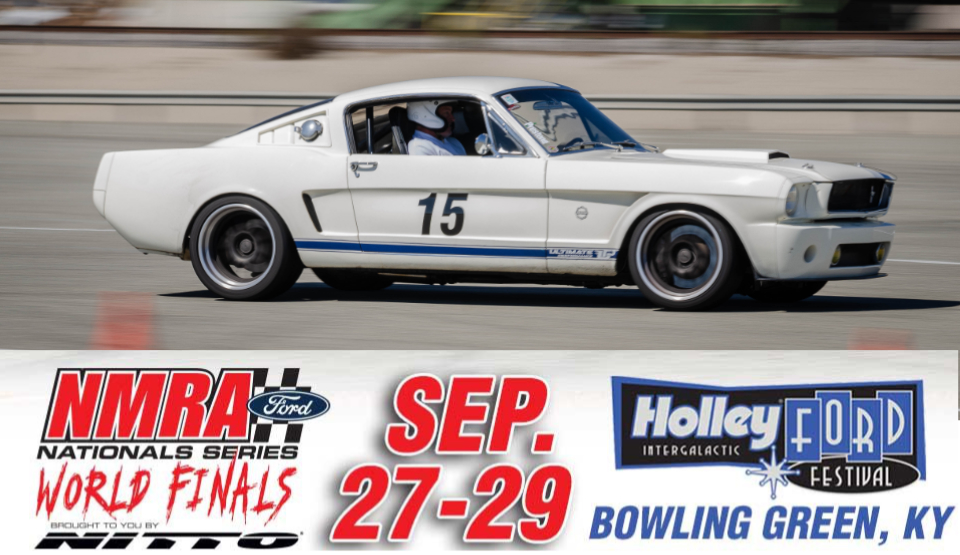 Come on out and Autocross at the NMRA World Finals and enjoy Holley Intergalactic Ford Festival in Bowling Green, KY Sept 27-29 2019
There will be something fun for everyone!
• Championship NMRA Heads-Up Drag Racing Including Street Outlaws, Renegades and More
• Drift Superstars Vaughn Gittin Jr and Chelsea DeNofa, and Others with Drift Exhibitions All Weekend
• YouTube Star Cleetus McFarland with His Supercharged Crown Vic "Neighbor" Getting Crazy
• Bigfoot…the Original Monster Truck will Shaking the Asphalt all Weekend
• Autocross Your Mustang or Ford for as Little As $100 for 3 Days (includes companion)!
• Grand Champion Competition on the Road Course, Autocross, Drag Strip and More (includes companion)!
• Drift Your Mustang or Ford on the Circle Track all Weekend (includes companion)!
• Huge Car Show Friday Thru Sunday with Hundreds of Awards
• Australian-Style Smokey Burnout Contests and Dyno Shootouts
• Huge Manufacturers Midways and Used Parts Swap Meet
• Campground and RV Parking at Beech Bend Park
For more info and to register visit
https://www.fordfest.com/registration/
and
www.NMRAdigital.com/KY